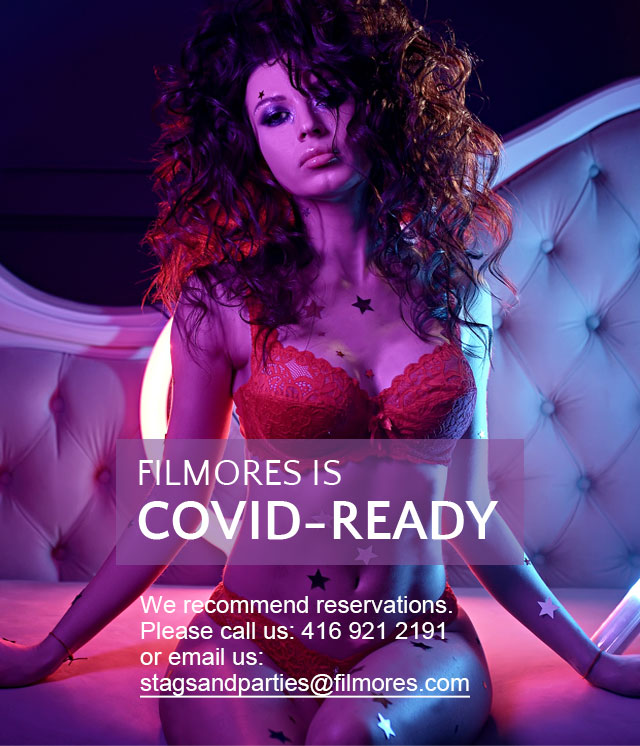 Home Base
This is Canada's ULTIMATE Gentlemen's Club. Featuring the world's sexiest girls & hottest stage shows. Conveniently located just minutes from major sporting venues, all downtown hotels, convention, and trade centres. At Filmores, our BAD GIRLS make for a good time.
Choose one of Filmores new Steamy Wallpapers. Any of our gorgeous ladies would love to be on your desktop. It is one of their favourite positions.

NOW AVAILABLE: Filmores intoxicating, 2018 Calendar. Exclusive from Filmores. Don't have a date? We have 365, just for you. See more

The Players Lounge is our exclusive VIP area. The BAD GIRLS here take you places you have never been before. More
Naughty Talk
Our BAD GIRLS would love to have an intimate chat with you.
Read below, our BAD GIRLS share some of their private conversations with our customers.
Lana

You wanted to know if I just fell from Heaven? Yes I did, but I'm no angel sweetie.

Kim

Do you believe in love at first sight? Not sure? Wait, I'll walk by again!

Cheri

Some say the glass is 1/2 full or it's 1/2 empty. I say, are you going to drink that?

Miranda

Want some company? Let's flip a coin. Heads your mine, tails I'm yours.

Hannah

Do you find my leather clothes distracting? Not to worry, I can take them off.

Star Baby

My feet are killing me, do you mind if I sit down on your lap, for just a minute?
"You haven't spoken to your girl
in weeks... you didn't want to interrupt her.
Come interrupt me."
Players Lounge
The Players Lounge is our steamy VIP area where the temperature isn't the only thing rising. The Private and Group booths have BAD GIRLS waiting in heated anticipation. Add to the experience with Filmores' Bottle Service.
"Thanks, but I'm
much hotter
when I'm with a Player."
Apparel
Look hot, sexy and fashionable. Filmores offers cool T-Shirts, caps and more.
Come on down to the club and grab something!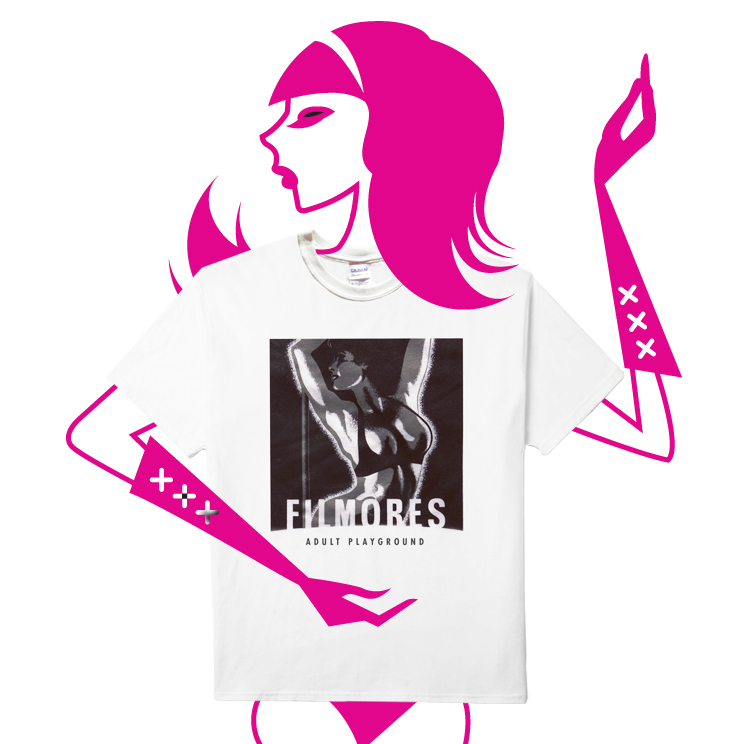 15
White T-shirt
Slip on our tasteful "T" and wear it home. Perfect for wet T-shirt contests or to cover up hickes or rug burn.
50% / 50%
pre-shrunk
polyester cotton
blend.
*plus applicable taxes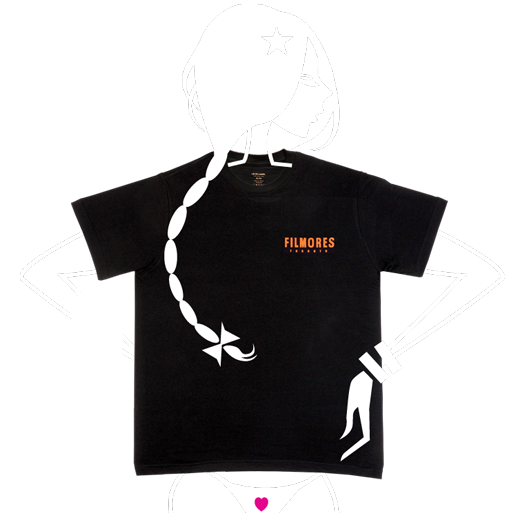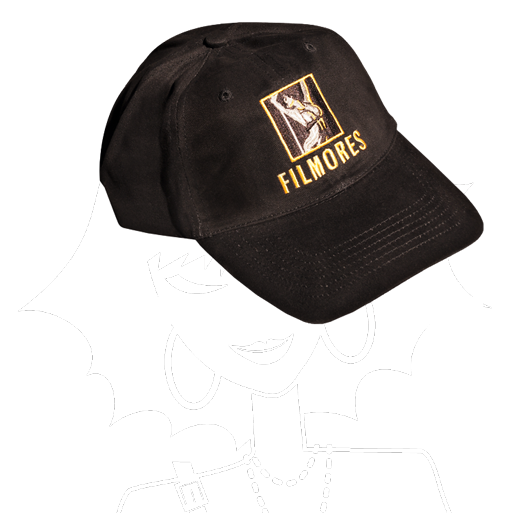 20
Black Baseball Cap
Our Classic Logo has been lovingly hand-stitched by vestal virgins. Stride forth with a baseball cap fit for a love god.
100% cotton.
*plus applicable taxes
All items may be purchased in person at the club, by email: shop@filmores.com or
by phone at 416 921 2191.
"I don't play hard to get.
I play hard to forget."
Location
We are just a short cab ride from the Air Canada Centre, the Rogers Centre, the Metro Toronto Convention Centre and all major downtown Hotels. Every Toronto cab driver knows our location.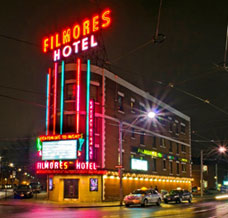 OUR ADDRESS: 212 Dundas Street East, Toronto, Ontario M5A 1Z6
TELEPHONE: 416-921-2191
CLUB HOURS: Monday thru Saturday: 4pm - 2am, Sunday 5pm - 2am
TTC accessible via streetcar 502 Dundas St.
Wallpaper
And what is it that you spend most of your conscious life looking at? Is it your car? Is it your significant other? Or is it your pet? NO, NO and NO! It's the WALLPAPER on your computer or cell phone. Choose one of our lovely ladies to be your mobile companion. They all are available and FREE.
Click on your screen size/product to download
Wallpapers greyed out are not appropriate for your device.